Hall of fame, The teachers
Barbara Shakespeare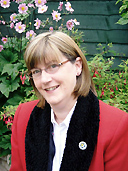 Barbara Shakespeare has been an active florist for over 30 years and for the past 23 years she has been the principal of Flower Design of Britain. Through her expertise and patience in teaching, she has generally become recognized as one of the foremost floristry trainers in Europe.

She has held posts as both a senior verifier and regional training officer for the worldwide relay organization Interflora.

Her wealth of experience in the field of floristry led to her appearing in the "Hall of Fame" magazine produced by the leading UK newspaper "The Daily Mail".
Qualifications: National Diploma of the Society of Floristry England, Fellow of the Society of Floristry, Master Florist FTM


Geoffrey Hughes

His CV is a who's who of floristry in the UK, past Chairman of Interflora British Units and Representative on the World Board of Interflora inc, past Editor of Society of Floristry magazine, past Chairman British Retail & Professional Florists Association, past Chairman of academic Government lead body for the floristry Industry, past Chairman of European Floristry School, lead representative and past floristry Governor Lackham Horticultural College. Director of busy flower shops in the West Country. As Chairman of a Government Committee, he was involved in the development of a strategy for the setting of NVQ Levels for floristry courses at UK Colleges. He also adapted and delivered these NVQ Levels in South Africa. From May 2017 he becomes the principal of the school.

His courses will cover all aspects of floristry design and will include the most up-to-date techniques.
He has more than 40 years of educational background of floristry. Presently Mr. Hughes only undertakes consultancy and private work. This is carried out in conjunction with Barbara Shakespeare NSDF.
Guest florists / tutors
Flower Design of Britain occasionally invites commercial florists and floral designers to give different approaches of teaching. All of our teachers have solid experience of floristry teaching.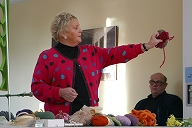 Lynda Owen, giving colour lecture to students in London class
Andreas Verheijen Dutch master florist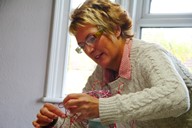 Hazel Lines N.D.S.F F.S.F commercial foristry