FLOWER DESIGN OF BRITAIN EUROPE SCHOOL 2016 London

FORWARD THINKING TO THE FUTURE
Flower Design of Britain once again brings to flower enthusiasts a programme of design excellence.
This is to announce the relocation of the venue from London to Malvern, where with more space.
28 - 31 Oct, 2016
Malvern
Course fee £800
Entry form

It will be the 10th year to carry our international Europe school since 2007. This hands-on course is to provide extensive floristry techniques responding to the needs of industry. We are bringing our school to the heart of the capital city London in tranquil garden setting this autumn.

Every florist and floral designer are realizing the fast changing trends in the international floristry. 'Innovative' is always a theme to challenge and this applys for every student who attend the course. The team will bring to our students new innovation and modern technique delivered by up to date tutors in the front line of the industry. We have two guest tutors this year. Mr. Chris Morison NDSF, Master Florist
and Mrs. Lynda Owen our all time favourite!
Mr. Chris Morison NDSF, Master Florist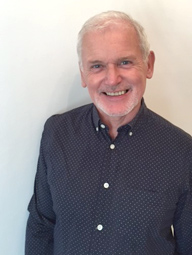 We welcome a new Designer, Mr. Chris Morison to our team this year. He is the very successful retail and commercial entrepreneur. Chris started his career in the city of Bath famous for its grand houses, focusing the Royal Crescent and hot springs. He had what must be described as the most prestigious flower shops in the city, winning many accolades for excellence. After this he set out to broaden his horizon on the international scene teaching and demonstrating as he travelled the world. This culminating in the position as Design Director in a Caribbean company on the island of Bermuda. He was soon to be the lead florist to corporate businesses and the rich and famous of which Bermuda is renowned.

His return to the UK saw him becoming Design Director of an international commercial manufacturer of silk flowers. Within that company he soon developed ready made designs for the high end market of department stores throughout UK and Europe. He now freelances as a corporate and wedding florist in addition to teaching and demonstrating. We will very much embrace his wealth of expertise, a real day not to be missed on Friday 28th October.

Barbara Shakespeare NDSF, MF and Principal of the flower school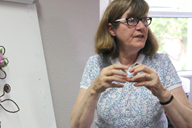 Barbara will continue with the introduction of new and exciting concepts to design, shape with texture emphasizing workmanship. She is planning to concentrate on a very particular gift piece with mostly dried materials . If you would like to bring any small embellishment to add, please take those with you. Her class on 29th of October.





Mrs. Lynda Owen NDSF, floristry judge, designer and floral consultant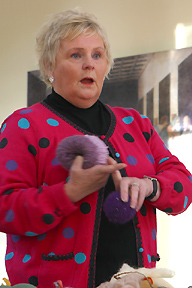 We are once again to welcome back Mrs. Lynda Owen, Flower Design of Britain's all time favourite, the world renowned Judge and excellent Designer bringing in her fun personality and forward thinking floristry. This will be a treat for Sunday the 30th October.













Mr. Geoffrey Hughes MF and commercial designer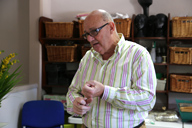 Geoffrey will bring unusual thinking through product, colour and flower to the forefront of our thinking. It is popular to take a gift to a host when being entertained for dinner. He will bring some idea of artistic floral creations which are combination of various materials from fresh to dry. This is an ideal opportunity for students to broaden their floristry skills while creating their own. Using your imagination and be clever with flowers. It is much nice to present something special than just a pick up from a store! Sending you off to the far destination in your search for beauty.
He will also work on very contemporary bridal piece with exotic flowers.
Monday 31st October




Entry to the course
This course caters for students who would like to challenge something new in the industry and are aiming to obtain further knowledge of the latest floristry techniques. It doesn't matter if you are a professional florists or not, but requires some knowledge of floristry. We welcome everybody who has great passions for flowers!
Entry form
Accommodation in London - The class venue changed to Malvern, please contact us for details.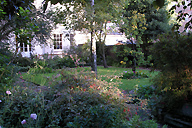 Our venue offers accommodation at a very affordable price. However, it is limited and will be allocated on a first come basis. There is a 5 star Vegetarian Restaurant attached to the venue booking only.

If requested, we will arrange a Covent Garden Market visit. We are happy to assist overseas students with any other request.

inquiry: info@fdb-flower.com / application


2015 class | 2014 class | 2013 class | 2012 class | 2011 class | 2010 London class | 2009 London class